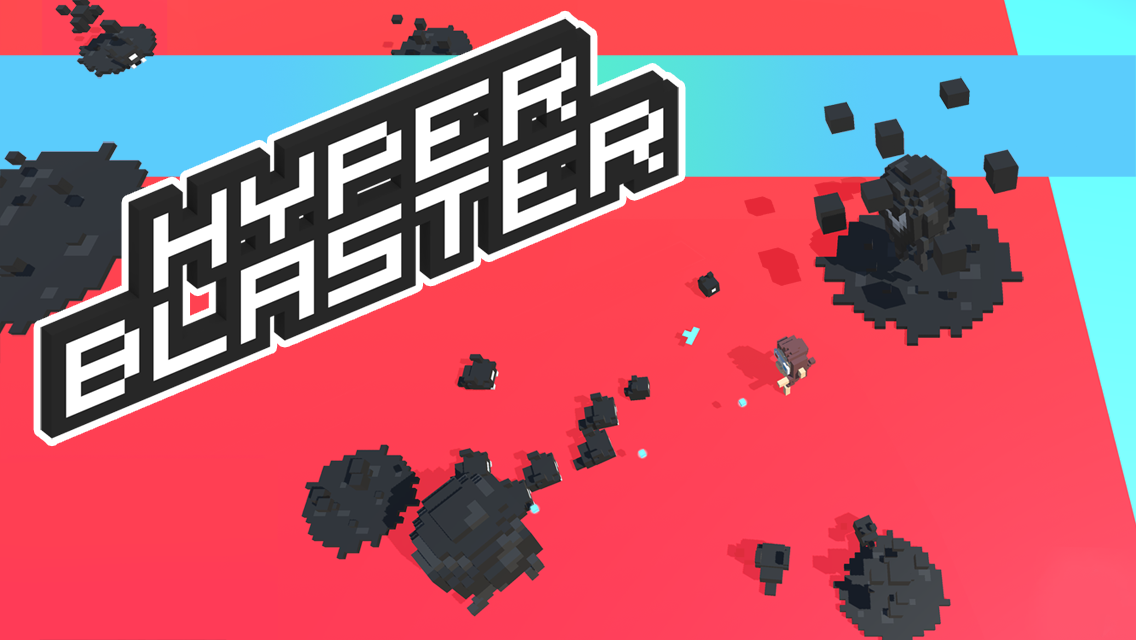 Hyper Blaster
Comments
Log in with itch.io to leave a comment.
Had great fun with this. The process of unlocking the next powerup is finely tuned, never too far away to be annoying but instead close enough to keep you playing.

Fast, addictive arcade action. Oh, and did I mention you get to be a monkey with 3D glasses? Because there's that too.

Great work Adam, looking forward to your future games!
WAIT, THERE'S AN IPHONE VERSION TOO?
YES! Released just ahead of the PC version, Hyper Blaster on iPhone and iPad is just as frantic! It also uses completely original touch controls: Tap to move, hold to shoot! Oh, and it's FREE with a single IAP to get rid of the (non-invasive, honest!) video ads.
CHECK THESE LINKS OUT!

@Combopunk on Twitter · Combopunk's Facebook · Hyper Blaster Website